It's the most wonderful time of the year; Pittsburgh holiday season is here! The experts at Events of Pittsburgh are eager and ready to bring you holiday cheer.
Want something casual or fancy? Trust are planners who are super handy!
Have the Pittsburgh holiday party of your dreams with Events of Pittsburgh's talented teams.
We understand that the holiday season is a busy time for many people. If you're stressed about your holiday party, we've got some tips to make it an unforgettable experience.
Here are 7 ideas from Events of Pittsburgh for your next holiday party so that all your guests will have a holly jolly good time!
1. Personalized Holiday Lights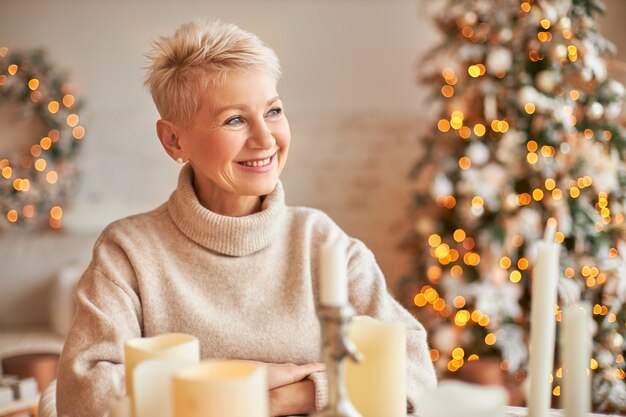 Let's light it up! Sure, you can see plenty of Pittsburgh holiday lights at shows like Light Up Night or the Holiday Market in Downtown Pittsburgh, but you don't need to go out of your way to feel the holiday spirit. How so? Our team can help you bring the holiday lights right to your corporate or family holiday party.
Imagine how thrilled your guests will be to walk through a winter wonderland or Christmas village with twinkling lights and festive music. No, this doesn't require a Christmas miracle! Impressive light rentals that are synced up to your holiday playlist are more accessible than ever.
Do you want your lighting to be icy blue like the Snow Queen herself? Or are you more interested in a chic black-and-gold design? Whatever your needs, the Events of Pittsburgh team can create uplighting that is personalized to you. Have questions on how you we can make this happen? Contact us so that we can assist you in creating the Christmas light displays of your dreams.
2. Unique Holiday Décor
When it comes to holiday décor, you can go all out with a festive tree or opt for something more minimalist. Do you want your guests to feel cozy and warm? Or do you prefer a bolder look that will sparkle under the lights? The Pittsburgh holiday season is full of endless possibilities!
You would be surprised at how affordable everything from Christmas trees to garlands are when rented through Events of Pittsburgh's team of professional event planners. Whether you're decorating an entire ballroom or just looking for some red-and-green accents on tables, we can provide whatever kind of holiday decoration suits your style best.
Not creative?  Don't worry we have you covered with a custom centerpiece.  Click here to set up a vision creation call.
3. Professional Entertainment and DJ Services
You want to make sure that everyone at your holiday party is having a good time, but what are some creative alternatives to the humdrum Santa Claus impersonator? Surprisingly, Pittsburgh has a lot to choose from!
Live music is always a great option for a holiday event. For instance, you could hire a jazz band or even a mariachi band to serenade your guests to all the Christmas classics.
What about fireworks to cap off the night? A magician could also do the trick (pun intended). You could also hire a holiday-themed caricature artist to draw personalized caricatures of your guests. Looking for something truly out of the box? Consider hiring a chain saw ice sculptor!
Of course, there are those who just want to dance the night away. You should definitely consider hiring an amazing DJ for Pittsburgh corporate parties and family gatherings alike. Not sure what DJ to choose? The Events of Pittsburgh team offers Ultimate Entertaining by Sean with many of its planning packages.
4. Venue Selection
If you are hosting a large holiday party, the right venue is key! You should consider a venue that is beautiful and accommodating. The best venues have plenty of space for dancing, mingling, and relaxing with your guests.
The Events of Pittsburgh team has great relationships with event spaces throughout the city including intimate reception halls and grand ballrooms. The right venue will be based on the size of your guest list and your needs.
Maybe you just want an intimate affair at home with hot chocolate and pillows. Love it! The Events of Pittsburgh team will help you set up a beautiful holiday scene right in your own living room.
We understand how frustrating this process can be, so are team is here to help you navigate holiday party venue selection.
5. Fun and Festive Activities
Why not have attendees participate in some holiday-themed activities? For example, Events of Pittsburgh can create an unforgettable Covid-safe Christmas photo booth experience for your guests where they will get their very own personalized printed photos from the night to take home and share with friends and family! Add festive holiday props and your guests are sure to take home some memories of the night.
You could also offer up fun games like an ugly sweater contest or a gingerbread decorating station. The possibilities are truly endless, and we can help you brainstorm some fun ideas for your next holiday party!
6. Delicious Food & Drink
What's a holiday party without amazing food and drink? Your guests are sure to be tantalized by the delicious tastes that will fill up your holiday party. Holiday parties can range from casual affairs with appetizers to more formal sit-down dinners, but no matter what you choose for food at your Pittsburgh holiday party, there are some tasty options out there!
The Events of Pittsburgh team has partnered with delicious catering options in the area such as Bistro to Go. We can even help you select the perfect wine pairings for each course to make sure everyone is celebrating in style!
Many holiday parties also feature cocktail hour with festive specialty drinks like eggnog or mulled cider. A bar cart with a fully stocked liquor cabinet could be just what you need to set this mood, and we have some recommendations on where best to purchase seasonal spirits near Pittsburgh.
And any party in Pittsburgh requires a classic cookie table. Let's take it to the next level for your holiday party with a festive cupcake bar! The Events of Pittsburgh team can source the best bakers in town to create delicious holiday-themed treats for your party.
7. Memorable Gifts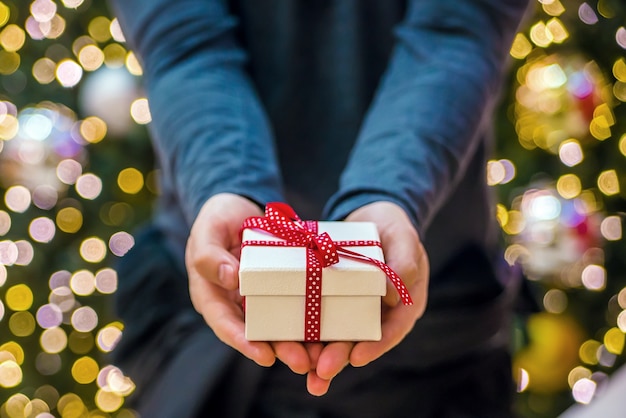 The Christmas season is all about giving.   What are you giving your guests? Let the Events of Pittsburgh team be your little elves and create an experience they will cherish forever!  There are so many options to help you select great gifts like Pittsburgh-themed glasses, coasters, and mugs!
Guests will appreciate a bottle of wine with a custom label from Pittsburgh's finest wineries. We can also hook you up with gift cards from local Pittsburgh shops. Make your gifts something guests will truly cherish with personalization options like names or photos. We'll make sure to find options that magically please your guests.
Have an Unforgettable Pittsburgh Holiday Party with Events of Pittsburgh
Avoid a holiday calamity! Events of Pittsburgh is your holiday party planning team for the office or immediate family.
Our event planners will work closely with you from start-to-finish on every detail so that you can enjoy your special day completely stress-free.
Stop searching high and low for a place to hold this year's festivities; look no further than Events of Pittsburgh. Our talented staff is ready to help make your holiday season one worth remembering.
Call us today at 724-968-7135 or contact us online. We look forward to hearing from you and making holiday magic happen. Let's chat about your Thanksgiving needs, too!